Subject 

Subject leader

of Technology

Mr Derick Newton

 

Click on the image left to watch a video explaining the OCR Nationals Creative iMedia option
Introduction to OCR Nationals Creative iMedia
The Cambridge Nationals in Creative iMedia will equip learners with a range of creative media skills and provide opportunities to develop, in context, desirable, transferable skills such as research, planning, and review, working with others and communicating creative concepts effectively. Using these skills, learners will ultimately be creating fit-for-purpose creative media products.
As an open option students will have 5 lessons / fortnight of Creative iMedia.

The Cambridge Nationals in Creative iMedia will also challenge all learners, including high attaining learners, by introducing them to demanding material and techniques; encouraging independence and creativity and providing tasks that engage with the most taxing aspects of the National Curriculum.
The 'hands on' approach that will be required for both teaching and learning has strong relevance to the way young people use the technology required in creative media. It will underpin a highly valid approach to the assessment of their skills. The qualification design, including the range of units available, will allow learners the freedom to explore the areas of creative media that interest them as well as providing good opportunities to enhance their learning in a range of curriculum areas.
Students study 2 mandatory units and choose 1 optional unit.  The two mandatory units are:
Unit RO93: Creative iMedia in the media industry
Unit RO94: Visual identity and digital graphics
The optional units are:
RO95 – Characters and comics
RO96 - Animation with audio
RO97 - Interactive digital media
RO98 - Visual imaging
RO99- Digital games
The department has initially planned to deliver unit RO97 as the optional unit, which is detailed below. 
Unit R097: Interactive digital media
This unit will be the third unit of study and is assessed by completing a set assignment. In this unit you will learn how to plan, create and review interactive digital media products. Topics include:
Plan interactive digital media
Create interactive digital media
Review interactive digital media
However, the department will choose the optional unit based upon the needs of our students.  For example, there is cross-over between this qualification and Photography.  Should the teaching class benefit from a different optional unit then the department would cater for those needs accordingly.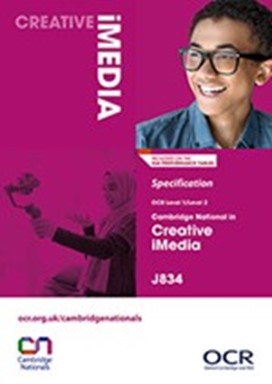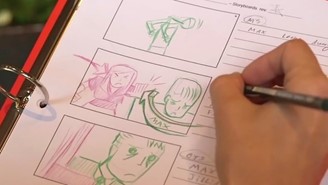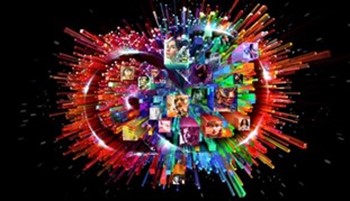 How it's assessed:
 Compulsory units:
RO93 – Creative iMedia in the media industry - 1 hour and 30 minute written examination.  Part A includes closed response, multiple choice and short answer questions.  Part B includes closed response, short answer and three extended response questions.  TOTAL - 70 marks
RO94 – Visual identity and digital graphics - A set assignment containing two practical tasks.  These are OCR set and centre assessed.  TOTAL 50 marks
Each of the optional units have the same assessment structure
Two units chosen from: RO95/RO96/RO97/RO98/RO99 - Each of these units are assessed in the same way.  Each unit is a set assignment containing three practical tasks.  These are OCR set and centre assessed.  Each unit is worth 70 marks.  TOTAL 140 marks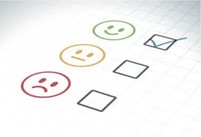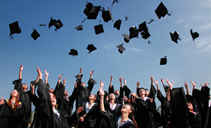 The knowledge and skills gained during this qualification can be applied to any future career where presentation and media engagement are critical.  Example careers include; graphic designer, animator, broadcaster, engineer, sound engineer, screenwriter, photographer, set designer, media researcher, audio-visual technician, editor, advertising executive, games designer.  Indeed the list of potential careers that would be supported by the skills and knowledge gained studying iMedia are endless!