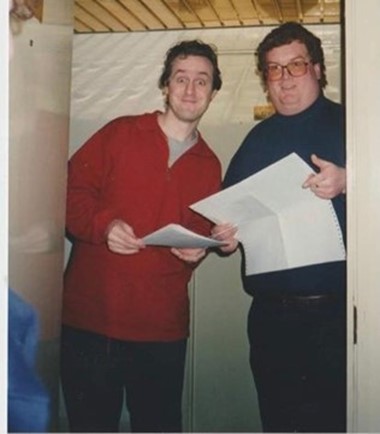 Nick Munt Announcement
We are deeply sorry to announce the passing away of one of Ercall Wood's former senior members of staff.  Nick was a well-respected and much loved member of the school who gave his all to Ercall Wood.
For the past two decades we were known as Ercall Wood Technology College and were one of the first schools in the country to receive that accolade. Nick was instrumental in bringing that to the school, working tirelessly to ensure we remained cutting edge and he helped ensure the school receive funding that changed the way technology was developed forever.
Nick also supported the Drama department throughout, whether building a pirate ship for Peter Pan which miraculously was three times the length of the space it came from or  being hidden off stage  on a see-saw on the opposite side to Peter Pan and so catapulting him to stardom…And of course he rewrote the Design and Technology GCSE syllabus so we could make the props for the Bugsy Malone production as part of the curriculum!
Nick would often provide a safe haven in the D&T department for those students who needed a quiet space for lunchtimes. He also offered help to colleagues who themselves needed support during certain points in their lives.
Steve Harrison retired teacher Ercall Wood – "If a funeral could ever be 'normal' during COVID, then a normal one for Nick would have been full of staff and pupils each with their own ink-stained ,IT processed, laser printed , Dracula Spectacular memories, all saying, Thank You Nick"
Jim Rounsley – Science teacher Ercall Wood – "Top Teacher, Top bloke, True Ercall Wooder – he was all about the students."  "There is a hole left where he was."
Mary Parry-Sargent – Retired Head of Department, Ercall Wood -  Nick was part of the group who formed links with the M54 technology corridor, allowing EW to access funding and perhaps more importantly expertise from industry in other parts of the midlands. This in turn, opened doors for many young people to gain work experience and employment. He had very strong links with all communities in the Wellington area, providing facilities for Asian women to use the school. Nick also led the strengthening of links with the local mosques and their community. Many pupils owe a lot to Nick, as he supported and guided them, in particular some who found life challenging or were uncertain which direction they were going in.  Mostly though Nick was a fantastic, supportive friend, who knew how to enjoy life.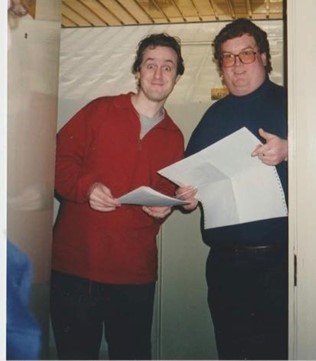 Gary Hickey Headmaster, Adams Grammar School and Nick Munt – Ercall Wood many years ago.
Gary Hickey – Headmaster, Adams Grammar School
Nick and I spent many happy years working together on ever-more ambitious productions, including full-scale touring shows and trips abroad. Ercall Wood had a great reputation at the time for drama and shows and this was hugely down to Nick's enthusiasm, passion and "can do" attitude. Always there to support pupils (and challenge them too where necessary!) Nick was a tower of strength to so many, and this includes staff too as he was a dedicated colleague, a passionate teacher, and above all a great friend.
Tribute from Dr. Gill Eatough (CEO LCT).
I started my teaching career working with Nick in the Science department at Ercall Wood many years ago. Nick was a brilliant colleague and we quickly became firm friends working in Science and then he moved to drive forward Technology. We went on lots of trips and visits, ran school discos, many shows and productions especially flying the house in the "Wizard of Oz"! We did masses of pastoral work together, timetabled and the list goes on...
We laughed a lot and it was a great time at the school for all of us. The students loved him, he was a great teacher and personality around Ercall Wood, everyone knew Mr Munt!
I am so very sad he has passed before his time, we have lost a great friend and colleague who gave so much to education and young people. We all send our sincere condolences and love to his family at such a difficult time. I hope they can gain some comfort from our tributes to a lovely, lovely man.
His legacy and memory will live on.
Date Published: 12 Nov 2020