In business studies we aim to enable every pupil to leave school with an accredited qualification. All staff have up-to-date knowledge and understanding of our subject and working as a team helps us to help our students to reach their full potential. We play a key part in developing skills that will prepare students for the workplace, which in turn will contribute to their economic well being. Our curriculum contextualises learning through the use of real-life situations and problem-solving scenarios. Our students develop personal qualities such as the ability to work effectively in teams.
 
Staff

Mr D Andrews (Head of Department)

 
 
Mr
 
R Hickman

Mr

 

D Newton

 
 
 
 
 
 
 
 
 
 
 
 
Annual attendance at Business Question Time hosted by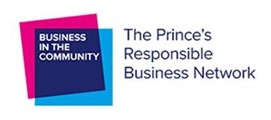 Annual participation The London Instutute Banking and Finance "Student Investor Challenge" The Student Investor Challenge is the UK's premier investment competition with over 400,000 students from 2,500 schools benefiting from the experience in previous years. There are a whole host of prizes available, including a trip to New York!

GCSE Revision guides and texts for students to purchase