Unleash your creativity at Ercall Wood Academy with our art lessons which are designed to equip you with the knowledge and skills needed to progress in your chosen creative field, to help with a career or just to learn something expressive.
Our lessons provide the opportunity to access great resources as well as tap into the skills of our specialist staff, who are still practicing artists and who will help you achieve your goals in a vibrant and stimulating environment. If you like thinking outside the box, art offers excellent routes to unleash your potential. The art department gives students the opportunity to practise or study a deeply rewarding subject – a subject which will take them far beyond the narrow confines of any exam specification, and that will in time become an interest for life. Art students undertake various study trips, for arts master classes, gallery visits and college and university end of year shows. Our regular visiting practitioners enhance art students' visual and contextual experience.
Ercall Wood students' art work has also been exhibited in the town centre and wider community; something we are extremely proud of. Work has been displayed at The Place Theatre, the New Vic Theatre, the West Mid Safari Park, Darby House and other Telford and Wrekin office buildings. Our students have also created murals within the local community at The Plough Inn, Arleston Community Centre, Donnington Wood Infants School and Arleston Gateway Signs.
 
Staff

Ms G Hayman (Head of Department)

 
 

Ms 

 

C Foster

Mrs 

 

R King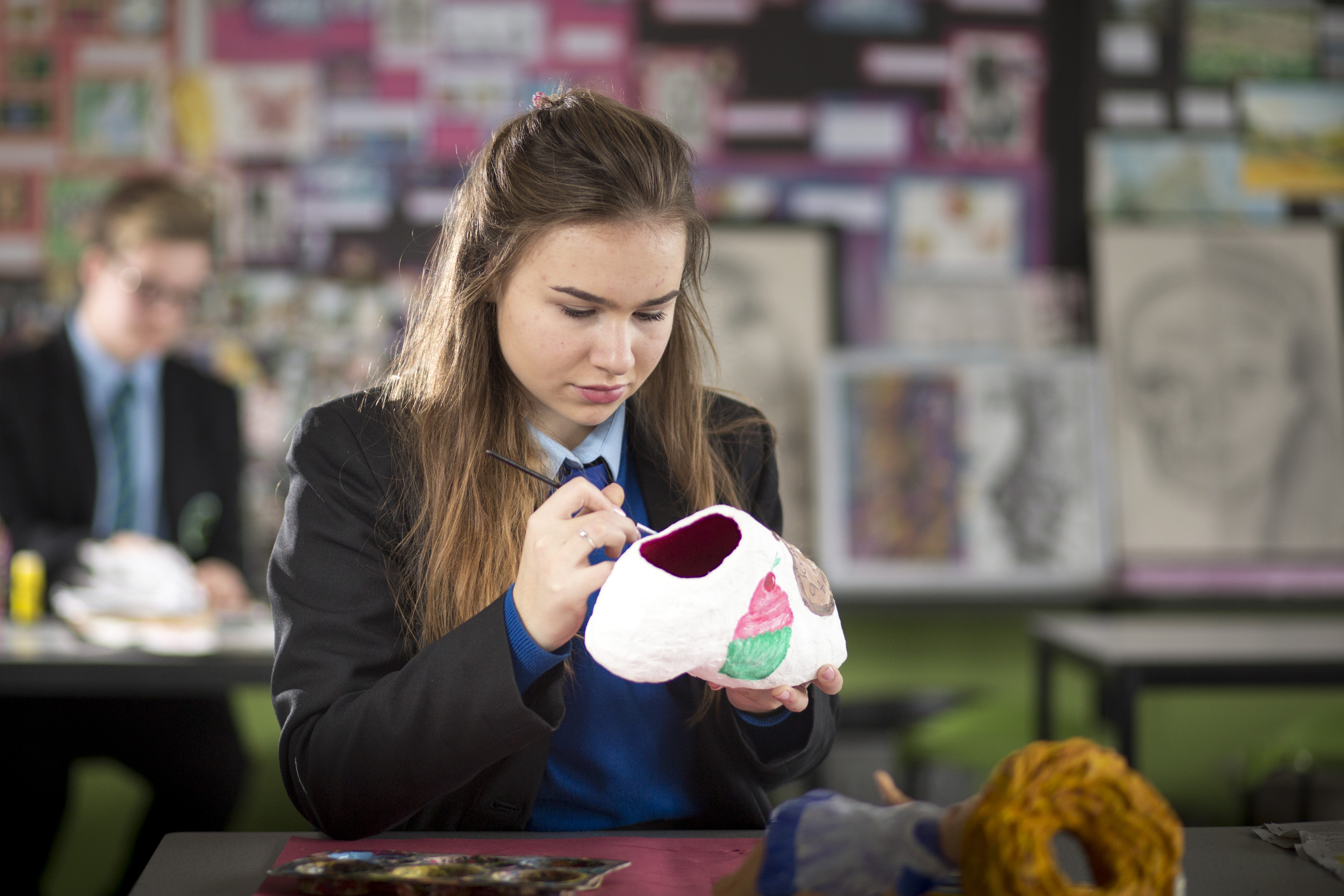 Please click on the above button to see student Art work.
Trips, visits and workshops